GIS


ON THE MAP!
What is GIS?
GIS is the acronym for Geographic Information Systems and refers to the organization, anlysis and display on the map of geocoded information. Geocoding is the operation of establishing biunovoque relations between geographical coordinates system and a large diversity of information stored in a database.
What are we doing?
By using the power and the flexibility of Map Info's MapX engine, we offer our clients GIS solutions according to their needs. These solutions include:
map display of their geocoded information, linking to databases
map geocoding according to the application's necessities
capability of working fast with the data directly on the map
theme-map generation and connection of these maps with existing databases
advanced analysis and synthesis methods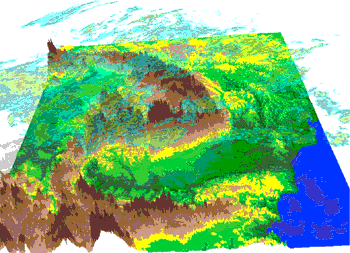 Having developed our own routing engine, which incorporates state-of-the-art algorithms for best accuracy, reliability and speed, we can offer cost-effective solutions to our customers.
We have also developed our own tools for advanced 2D and 3D data conversion and integration using modern and fast technologies such as OpenGL (digital terranin models, vector maps, radar, satellite and various other geocoded data).